We have established Forum Fairs and Promotions Co. Inc. in 1993, for giving the opportunity of opening to foreign countries to our industrialists, especially the Small and Medium Scale Enterprises (SMEs). Among our partners, Republic of Turkey Ministry of Industry and Trade Small and Medium Industry Development Organizations (KOSGEB), Turkish Union of Chambers and Stock Exchanges (TOBB) exist.
With our Ankara center office and İstanbul office, we are acting in a wide range from fair, exhibition and congress organization both in and out of the country to business travels, market researches, advertisement, stand construction and to consulting services.
Our purpose is to make our businessmen reach the right fairs and right markets, and to provide them the opportunity of finding partners, which are appropriate for them. With a team experienced in international organization, we are trying to give the best service to our businessmen.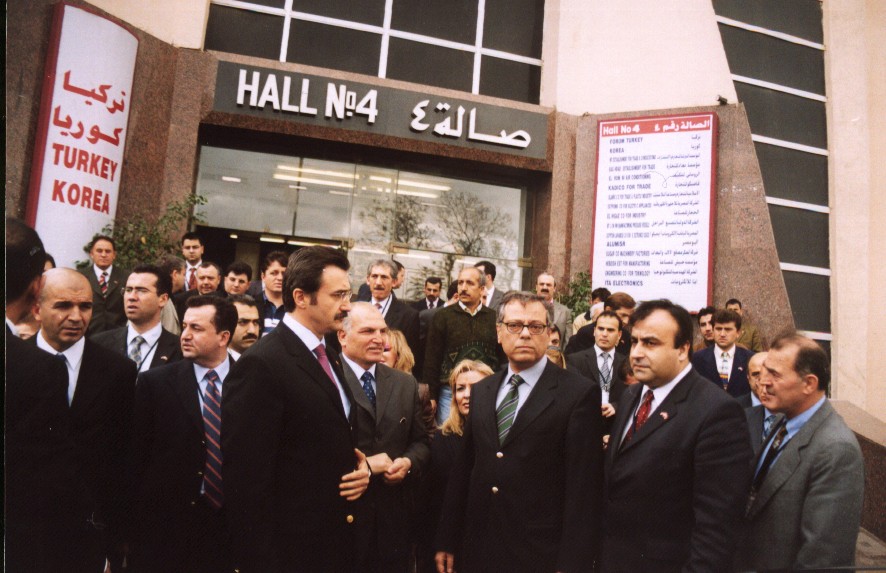 FORUM IN FAIR ORGANIZATION
Since the date of our establishment, we provided opportunity for more than 3.000 firms for opening to foreign countries, with more than 100 international fairs, exhibitions, etc that we have held in approximately 30 countries. Besides making the Turkey national participation organization for many international fairs, we are arranging Turkish export products fairs in various countries.
In the country, we mostly organize prestige - purposed fairs. We are organizing international fairs especially in Ankara and at the same time in Antalya, İzmir and İstanbul.


FORUM IN CONGRESS ORGANIZATIONS


We are organizing international congress and seminars both in and out of the country. We provide all the services necessary in these organizations. Besides arranging work - shops for the firms included in the organizations, we also provide for many artistic activities such as fashion shows and concerts.

FORUM IN CONSULTING SERVICES
We provide pre and post fair consulting services for the firms and organizations, especially for SMEs. While providing any kind of information needed by our businessmen about the country they are going for the fair, we assist in the creation of an appropriate ground for cooperation possibilities and export with the foreign companies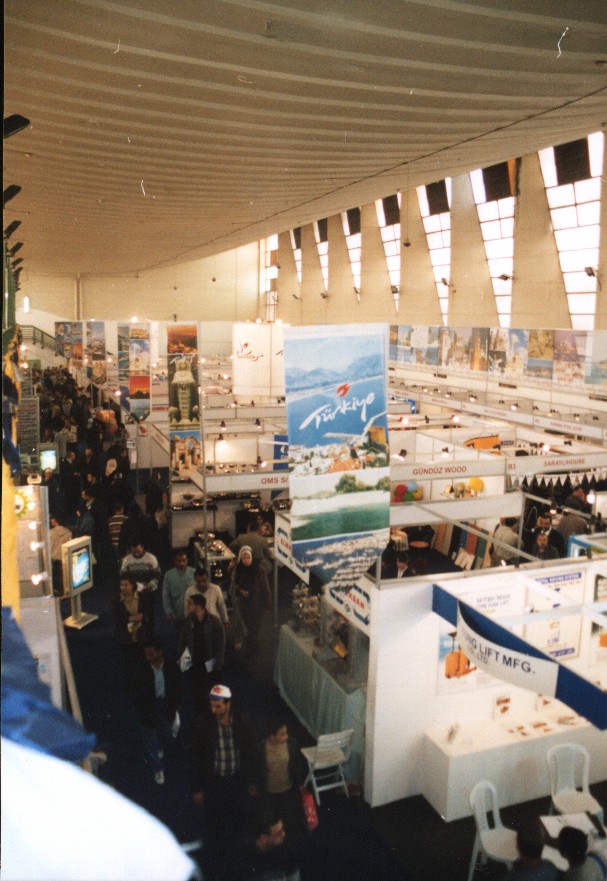 FORUM IN MARKET RESEARCHES

Thinking that the movement of Turkish economy depends on export, we are finding new markets, performing good and market researches in the target countries in order to extend the export list, and making market analysis.

FORUM IN BUSINESS MEETINGS AND TRAVELS

In order to provide the opportunity of finding new commercial partners and closely following the technological developments to the businessmen, we are arranging business travels to potential markets and important international fairs.
In the frame of foreign trade strategy of our country, we bring our firms together with the firms, with which they will cooperate, with round table organizations and commercial commission meetings.

FORUM IN ADVERTISEMENT

We are aware of the role of advertisement in the successful resulting of the organizations we are performing both in and out of the country. For this reason, we are effectively evaluating the press - broadcast organs and provide for the preparation of materials such as invitations, handbills, posters, catalogues, magazines, etc in a specific way and for their access to the target population.
We are preparing brochures, magazines, CDs, tapes, posters, etc materials for the institutions and organizations in order to provide for their self - advertisement.

FORUM IN REPRESENTATION

As Forum A.Ş., we are the representative of the German Fair Organization company Messe Berlin GmbH since 1995, Saudi Exhibition Company from Saudi Arabia since 2001, Arabian Group from Syria, Oman International Trade & Exhibitions from Oman and General Exhibitions Corporation from United Arab Emirates. Furthermore, we have a cooperation protocol with International Exhibitions and Fairs Organization G.O.I.E.F., which is an organization of Egypt Ministry of Economy and Foreign Trade.

DESIGNSHOP FORUM

Knowing that aesthetics must be functional in advertisement, we carry out the design, renting and sales of modular and specific stands with their accessories through the Designshop we have established in our organization.
With the 7000 m2 German Alusett construction system, domestic / imported accessory materials that we have and with our experienced team, which continuously renews itself, we provide the presentation of the products to the target population in the most appropriate way.

3F

In order to prevent the problems relating to transportation, accommodation and organization in the countries, which our firms visit, we are carrying out the following services through 3F Tourism Travel Agency we have established, which is a member of IATA:
· International fair travel organizations
· Incoming & Outgoing
· Domestic and International Airway tickets
· Congress, seminars and meetings
· Transfers
· Package tours
· Reservation in all hotels of the world
· Car rental
· Guidance services